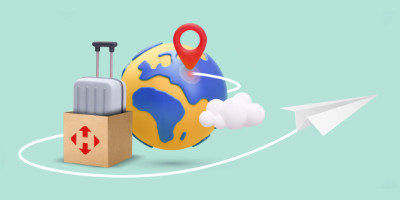 Nova Post is actively working on expanding its network around the world and on June 30, 2023, it opened its first branch in the city of Berlin, Germany. This is the fifth country in the EU where customers can use Nova Post services. The company also says that by the end of the year, there are still plans to open branches in such cities as Hamburg, Frankfurt am Main, Munich, and Cologne.
The Nova Post office in Berlin is open from Monday to Saturday at the address Charlottenstraße 79/80, 10117. Delivery times for parcels from Ukraine to Germany and vice versa take from five working days, and private customers and businesses can now send and receive shipments of 100 kg.
As for the cost of such services, according to the carrier's tariffs, the cost of delivery from Ukraine to Germany depends on the size of the parcel:
 
Delivery tariff to Germany, UAH
Address delivery, UAH
Documents, up to 1 kg
250
+100 to shipping cost
Small, up to 2 kg
400
Medium, up to 10 kg
600
Large, up to 30 kg
1200
Cargo (over 30 kg, per 1 kg)
40
+250 (Provided for loads up to 50 kg)
It is worth noting that, in addition to Germany, Nova Post operates in Poland, Lithuania, the Czech Republic, and Moldova.