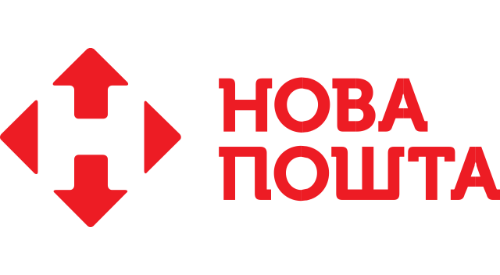 Nova Poshta
The Ukrainian company Nova Poshta provides services to its clients for the express delivery of various goods and parcels, and also makes it possible to send documents to the branch, to the automated parcel terminal or by courier to the specified address.
Nova Poshta Group of Companies consists of such Ukrainian and foreign companies as Nova Poshta LLC, which provides delivery services to private clients and businesses, NP Logistik, which is responsible for sorting infrastructure with storing orders in warehouses, picking and sending them directly to the recipient, Nova Poshta Global, which develops an international network of partners for express delivery abroad, and NovaPay LLC, which engage in money transfers and financial transactions related to digital currency.
Owing to the work of Nova Poshta, not only individuals can use the full range of logistics and related services, but also thousands of entrepreneurs have the opportunity to create and develop their own business both in Ukraine and abroad.
How to track a parcel by Nova Poshta?
To track the location of the Nova Poshta parcel, you need to follow four simple steps:
First, go to a special mail searching service — steshka.net.
Second step — find the search line at the top of the page, then enter track number (unique postal identifier) of Nova Poshta. It is important to fill in the fields without using hyphens and spaces.
Then click the «Track» button.
Now all the necessary information about express delivery is provided to the client.
It takes the system only a few seconds to find the shipment at the specified number and display real-time data about location of the parcel. It's useful to note that the «steshka.net» remembers the track code after registration, and there is no need to re-enter it the next time you check.
Couriers
Nova Poshta
Reviews