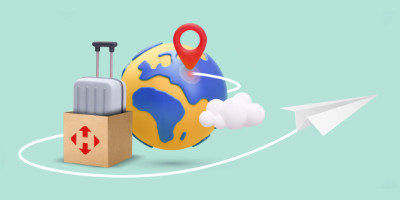 The press service of «Nova Post» informed its customers that on June 26, 2023, the company will launch its first branch in Romania in the city of Bucharest.
Romania became the first European country where the Ukrainian postal service also began to provide delivery services to Ukraine and Moldova. The stated delivery times between countries are less than a week. So, delivery from Romania to Ukraine will take from five days, and shipment from Romania to Moldova from three days.
Romania is already the fourth country in the EU where Nova Post has entered the market of postal services to enable Ukrainians and Moldovans living there to receive parcels from home and support their loved ones at a distance.
The Nova Post office in Bucharest is located at B-dul Unirii 47 A, Sector 3. Here you can receive and send parcels up to 30 kg and documents from Monday to Saturday. The cost of delivery from Ukraine to Romania varies depending on the type and size of the parcel:
 
Delivery tariff to Poland, UAH
Address delivery, UAH
Documents, up to 1 kg
250
+100 to shipping cost
Small, up to 2 kg
400
Medium, up to 10 kg
600
Large, up to 30 kg
1200
Cargo (over 30 kg, per 1 kg)
40
+250 (Provided for loads up to 50 kg)
It is worth noting that Nova Post has already managed to establish operations in Poland, Lithuania, the Czech Republic, and Moldova, and the next country where another international branch will be opened will be Germany.