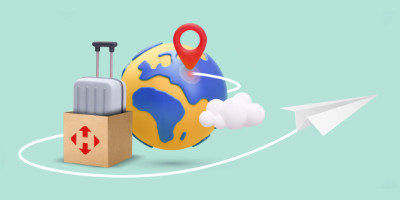 Nova Post actively works to provide quality service to its customers and recently offers them a profitable service for sending parcels and documents to Poland. It is as convenient as delivery within Ukraine. The delivery takes only three days, and relatives, friends, acquaintances, or colleagues will receive everything they need quickly and without too much fuss.
You can pick up the parcel both in Polish Nova Post branches, as well as in post machines or by using InPost courier delivery. The tariffs for this service depend on the parcel type, volume, and delivery option.
Tariffs for Nova Post delivery from Ukraine to Poland
 
Delivery tariff to Poland, UAH
Address delivery, UAH
Documents, up to 1 kg
250
+100 to shipping cost
Small, up to 2 kg
300
Medium, up to 10 kg
450
Large, up to 30 kg
600
Cargo (over 30 kg, per 1 kg)
25
+250 (Provided for loads up to 50 kg)
The specified tariff does not take into account possible customs duties.
How to send a parcel from Ukraine to Poland by Nova Post
To send a parcel to Poland by Nova Post, you need to take just a few simple and clear steps. First of all, the client must complete his application at the Nova Post branch or in his account. After that pay for the parcel and give the recipient a tracking number, with which the latter will be able to track the shipment in real-time, using the official website of Nova Post or other specialized resources, for example, Steshka.net.
If the parcel has an estimated value of more than 45 euros, it is subject to customs fees in the destination country, so the recipient must be informed before this point to pay the required amount.
What can be sent to Poland by Nova Post
A considerable list of things can be sent from Ukraine to Poland, including:
Various food products in factory packaging, the total weight of which does not exceed 10 kg. Shipping exceptions are only those foods that require a special temperature storage regime or are perishable.
Perfume products and cosmetics.
Cleaning agents and household chemicals, the manufacturer and composition of which are indicated on the packaging.
Different types of batteries (except lead-acid) packed in factory packaging.
Information carriers in factory packaging.
What is prohibited to send by Nova Post to Poland
Nova Post does not accept for transportation weapons, precious metals, jewelry, art objects such as paintings, icons, stamps, antique books, etc., also it is medicines, various dietary supplements, and vitamins.
If during the customs inspection, it is found that the parcel contains any of the above, it is sent back to the sender at his own expense.
What shipments can be sent to Poland from Ukraine
Customers are offered to use two types of shipments to Poland. The first option is items worth up to 45 euros. Such a shipment does not incur a customs fee, and delivery is possible to a Nova Post branch, to an InPost post office, or to the recipient's address.
The second type is sending items worth 45 euros or more. And here it is mandatory to pay customs fees, and delivery is made only to the recipient's address.
What are the advantages of sending parcels to Poland by Nova Post
Among the advantages offered by Nova Post to its customers in sending international parcels to Poland, we can highlight the following:
Fast delivery times from three working days.
Delivery guarantee.
The largest network of InPost post machines is involved.
Courier delivery.
Convenient parcel tracking.
Support service.
Possibility of insurance according to the declared value of the shipment.
How to arrange shipmen
You can order the shipment of a parcel by Nova Post to Poland at the nearest post office of the company. First, the operator must inspect the contents of the open box for the absence of prohibited items. Then provide data about the sender and recipient and specify the type of delivery. The last step will be to pay for the shipment.
What is the cost of delivering a parcel to Poland
Current tariffs for parcel delivery to Poland can be found on the official website of Nova Post. The cost will depend on the delivery method and the weight of the package. So, for example, sending documents up to 1 kg can cost 250 UAH, a small parcel weighing up to 2 kg — 300 UAH, an average weight up to 10 kg — 450 UAH, and a large parcel up to 30 kg will cost 600 UAH.
It is also worth noting that address delivery is paid in addition to the tariff.
How to pay customs fees
Customs fees are charged for parcels with a value of 45 euros and more. It must be paid by the recipient after being contacted by a representative of Nova Post to issue a power of attorney for a customs broker and give an identification code for further customs clearance. Payment of the customs fee is made when the delivery is received by the address delivery courier.
How long does InPost hold parcels
Parcels are stored in InPost mailboxes within 48 hours. With the help of the mobile application, it can be extended for an additional 24 hours for a fee.